We were delighted to host the first ever Region 8 Student Competition at Birmingham City University on April 24th, 2014.
The competition was a health & safety themed task requiring students to prepare a Risk Assessment and safe system of work for demolition and repair works, using a real-life scenario and presented for judging to an industry panel drawn from the region. See the Student Competition brief (opens in new window) for more details.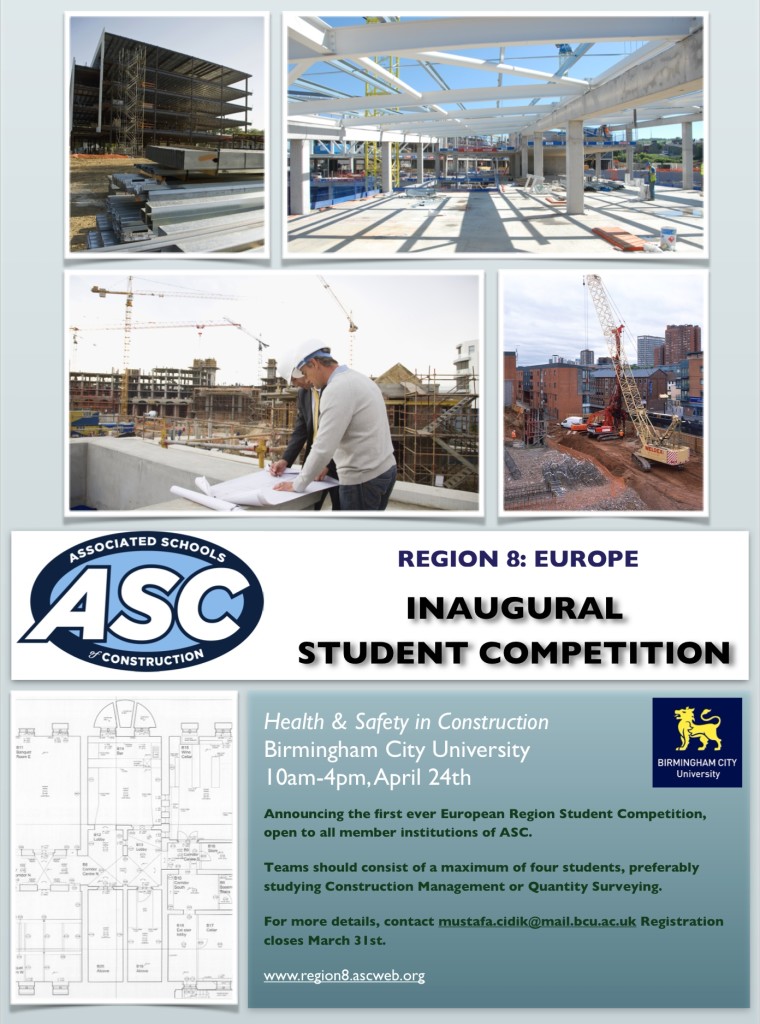 The winning team, from Dublin Institute of Technology, were presented with their prize by Chair of the judging panel, Mark A. Alton, Divisional Director of global engineering, management and development consultants Mott MacDonald Ltd. The team from Dublin are pictured below, together with the runners-up from Birmingham City University, their coaches, and Regional Director Nick Morton.