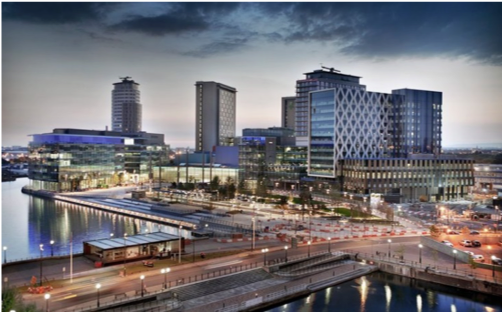 We are truly excited to welcome all teams to the University of Salford for the 7th ASC Region 8 International Student Competition!
Date: 7th– 8thNovember 2019
Venue: School of Science, Engineering and Environment, University of Salford
PROJECT UPDATE!
October 2019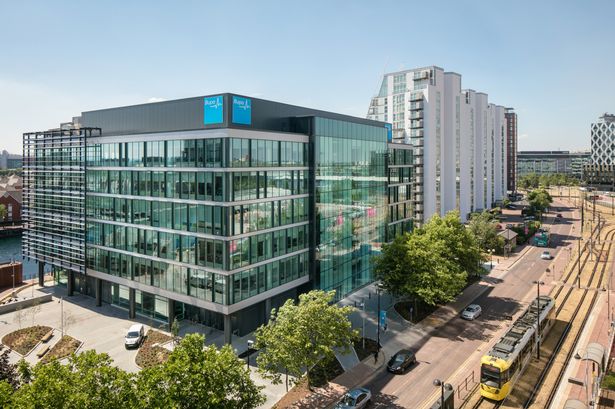 ASC Region 8 Competition update
The event is coming ever closer and so it is with great pleasure we can release some information to you that should get you excited. We're delighted to see some first-time departments joining us, but we know some other schools are still hoping to take part – if you have yet to register full details, please can you do so ASAP so we can confirm venues for the Wednesday social and Friday dinner.
If you want to add to your participation, we would strongly encourage you to get teams together for the Design and Build track and try something new! Look out for your D&B brief being released on the 23rd October.
Meanwhile, with our competition sponsors Morgan Sindall, we are delighted to announce that the building under investigation for the Construction Management / Quantity Surveying (Estimating) is the BUPA Headquarters building at Media City in Salford Quays. Certainly an iconic building worthy of being the base for this years problem. Some further details will follow shortly.
Looking forward to seeing you all in Salford very soon!
KEY DETAILS
This year sees an exciting new phase for the Region 8 competition, as we introduce a new strand to the event. Alongside the traditional Construction Management / Quantity Surveying (Estimating) track, a new Design / Build strand will also run. We are extremely excited to expand the competition to enable more students from different built environment courses to take part.
The CM / QS (Estimating) competition brief is being sponsored by Morgan Sindall. They are a leading UK construction and regeneration group and deliver public and private sector projects of all sizes. They aim to create great results for their customers and partners, by providing expertise across a broad range of market sectors.
The Design / Build competition brief is being sponsored by Laing O'Rourke. They are an international engineering enterprise, founded on over a century and a half of experience. Through their fully integrated offer they are delivering a single-source solution for some of the world's most prestigious organisations
We are very pleased to announce that we have secured significant funding for the competition strands from Autodesk, as well as continued kind support from Plangrid. This means we can continue to offer up to 3 bursaries of £200 to support first-time attending schools and encourage first steps into the wonderful world of ASC Student Competition. If you would like to know more about that, please contact the Regional Director at nick.morton@bcu.ac.uk.
REGULATIONS AND ENTRY CONDITIONS
Please see our dedicated rules page here. It is essential that returning teams read these rules very carefully as they have been significantly updated to take account of the format and delivery of the double-track competition. For example, the CM/QS (Estimating) track still permits a maximum of four students; but to take account of the broad theme, the Design/Build track will permit up to six student team members to participate.
Please also note that, in a change to our regulations for this year, we are now permitting students from a single institution to form up to THREE teams across both strands of the competition. This rule change was agreed at our summer Regional Meeting, and recognises the benefit of accommodating the growing number of international partnerships our members have established.
JUDGING PANELS
The judging panels are being finalised at present, and as usual will consist of a highly impressive range of senior figures from local, regional, and international brands from the sponsoring project organisations.
REGISTRATION
Please complete and return the appropriate form below by Friday 4thOctober 2019.
For the CM/QS (Estimating) competition track, please use this form:
For the D&B competition track, please use this form:
PROVISIONAL ITINERARY
As is now established tradition, the event will commence with an optional social for all teams on Wednesday November 7th, with the competition proper requiring all teams in lock-down on Thursday and presenting their solutions on Friday. We will conclude with a final night results presentation and celebration on that evening.
RECOMMENDED ACCOMMODATION
The city of Salford and its neighbour Manchester are busy highly popular destinations, with a great deal of accommodation to suit all budgets available in both city centres, and several hotels close to the university campus. The campus is easily accessible via public transport.
The most convenient hotel that is reasonably priced we would suggest the Holiday Inn Express Media City at Salford Quays as your hotel of choice. A typical twin room is currently around £80 a night.
For those on a larger budget there are other options around Salford Quays that have availability for the dates of the event.
FURTHER INFORMATION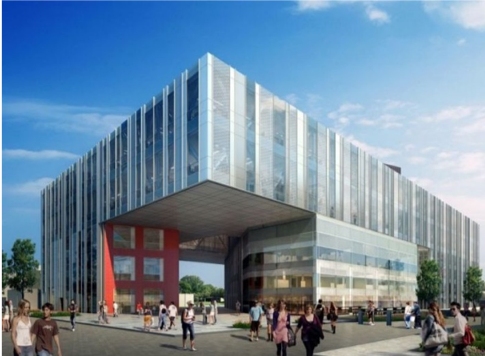 Public transportation to, from, and within the North West of the UK is regarded as safe, but care is advised with taxi/cabs which can over-charge and bring you on "longer" distance routes to your location.
Our recommendation for transport from the airport to Salford / Manchester city centres is the train. There is a direct train from the airport to the main Salford campus, it takes approximately 25 minutes, and Manchester city centre in 15 minutes.
Of course, there is the UBER service available to take you around the sights of both Salford and Manchester. You could also take this service from the airport to your accommodation.
The central area of Salford or Manchester is not associated with high crime. We do recommend that you take the usual precautions that you would in a major city; for example, when using ATMs to take out cash. We recommend that students travel in pairs and adopt a companion system to ensure group safety.
As ever, one of the great joys of the International Student Competition is to introduce you to a new city. Please follow the link below for more information on the history and heritage of Salford and Manchester. They are both bursting with possibilities for a fulfilling stay!
https://www.visitsalford.info/
https://www.visitmanchester.com/
One of the main attractions for Manchester are the two football teams. Manchester City and Manchester United. Whether you are a Blue or a Red, they are both worth a visit!
Manchester City in blue…

And Manchester United in red!