Date: November 20th, 2014
Venue: Birmingham City University, Birmingham, UK
Industrial Sponsors: Mott MacDonald Ltd.
Our second Student Competition was themed around a programming and project management scenario. The initial ASC Region 8 Competition brief can be found here – although on the day, a series of changed parameters challenged the competitors to think on their feet and respond accordingly. Not least, the teams had to contend with the after-effects of a mini-tornado (inspired by real-life events in the city of Birmingham!).
Each of the teams presented their solutions to an expert Judging Panel, comprising representatives from Mott MacDonald, Carillion, Willmott Dixon, and Birmingham City University – giving the student competitors a fantastic opportunity to present their ideas and receive constructive feedback!
The Panel were impressed with the work of all teams, but at the semi-final stage Birmingham City University and the University of Reading were the unlucky ones to miss out.
In a tense finale, three teams were called back for further cross-examination on their proposals.
Ultimately taking third place was Dublin Institute of Technology – defending champions from the Inaugural Region 8 competition – coached by Sonya Meekel, and consisting of Lisa Roche, Vincent Byrne, Thomas Oregan, and Gary Stanley.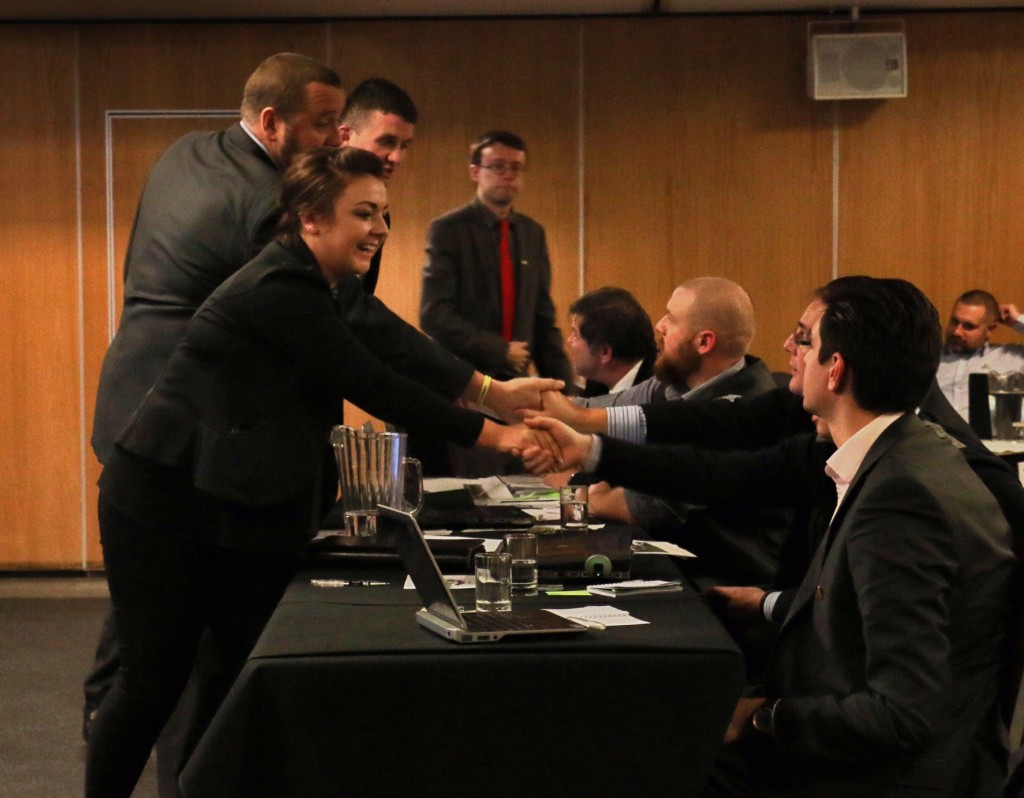 Runners-up after a very strong performance and a narrow decision were the team representing the University of Oklahoma; Martin Kornhaas, Jonathan Healey, Tyler Sublett, and Ryan Lopez, coached by Lloyd Scott and accompanied by Ken Robson.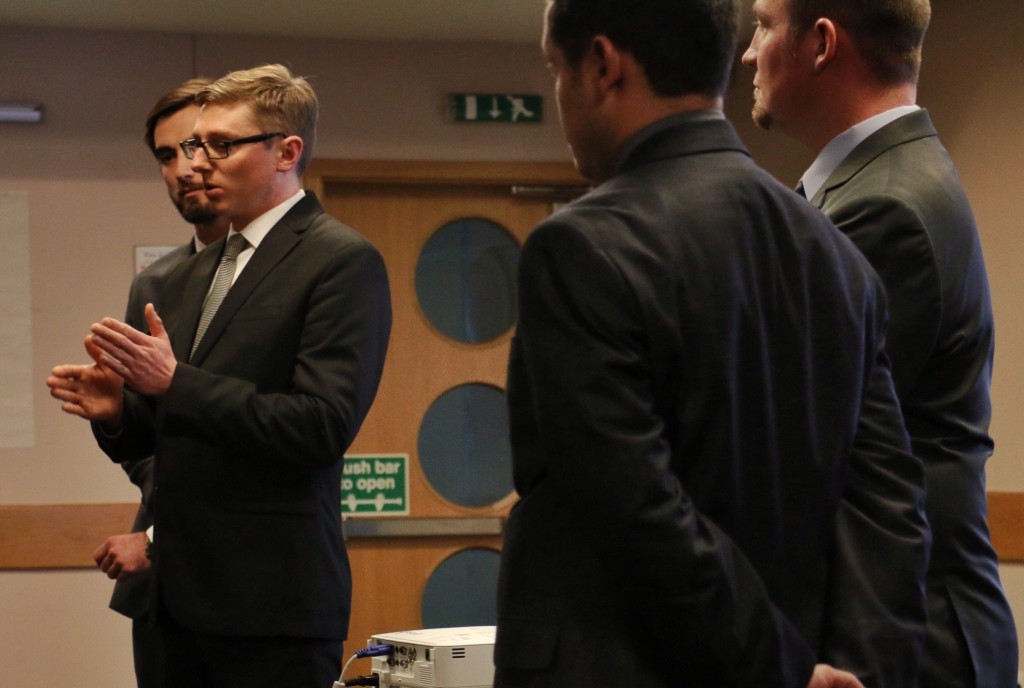 But there could only be one winner, and that honour went to the outstanding three-person team from Auburn University – Garrett Smith, Cody DeLee, Kirk Paul, and their coach Paul Holley. Many congratulations to them – and best wishes for their defence at the Third Region 8 Student Competition in Dublin!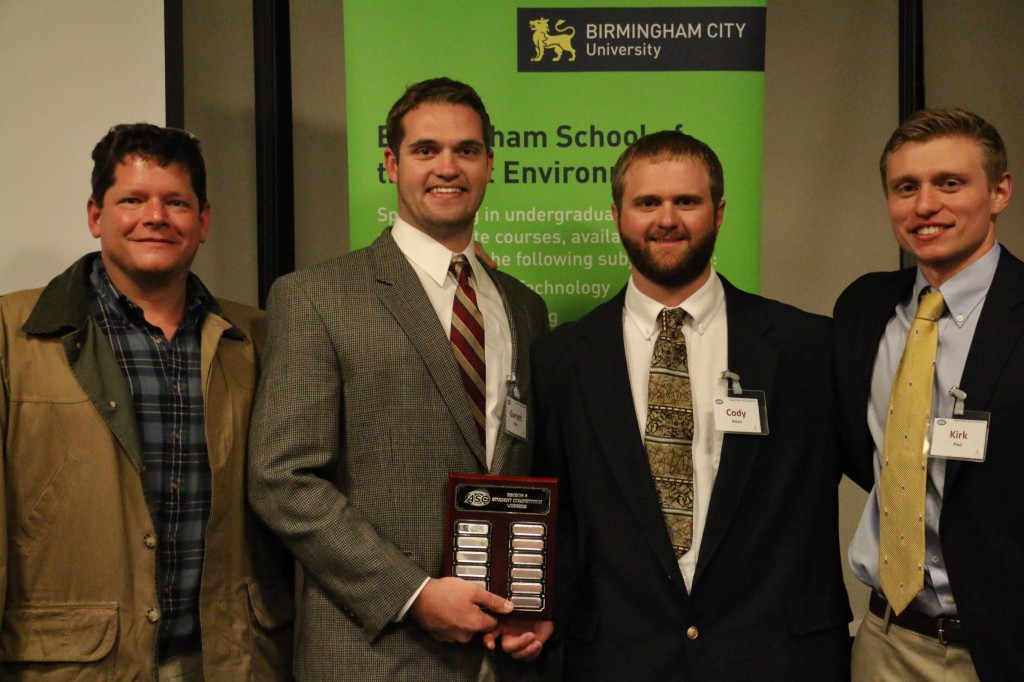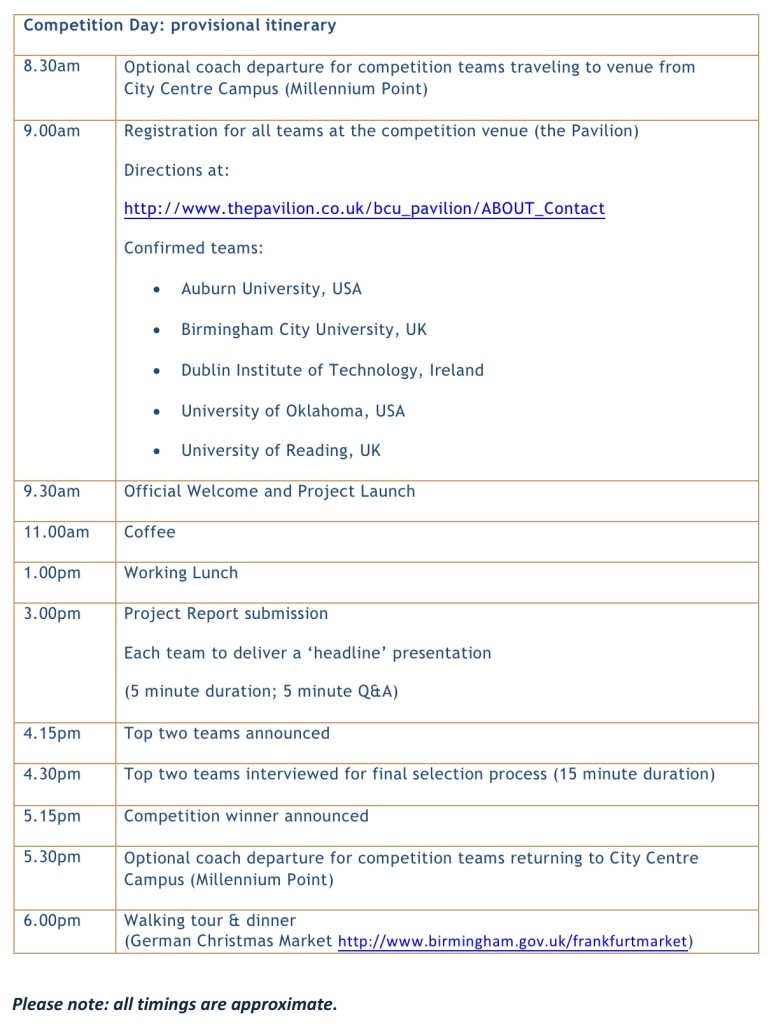 ---